COMMUNICATION, STRATEGY, WEB, AND VISUAL DESIGN
West Basin Municipal Water District
West Basin Municipal Water District
West Basin hired the Allegra Team to develop and market a new water efficiency program amid COVID-19/Shelter-in-Place. Change & Save in partnership with the Metropolitan Water District, State of California Department of Water Resources, California Climate Investments, South Bay Environmental Services, and West Basin, is a South Bay district-wide water conservation and education program designed to provide residential communities with access to water-saving devices, installation services and a $500 (incentive) rebate toward a "qualifying" high-efficiency washer.  The campaign was implemented in English and Spanish, featuring print, social media, and digital media. Our team recently redesigned and rebuilt — The following is how we approached the campaign.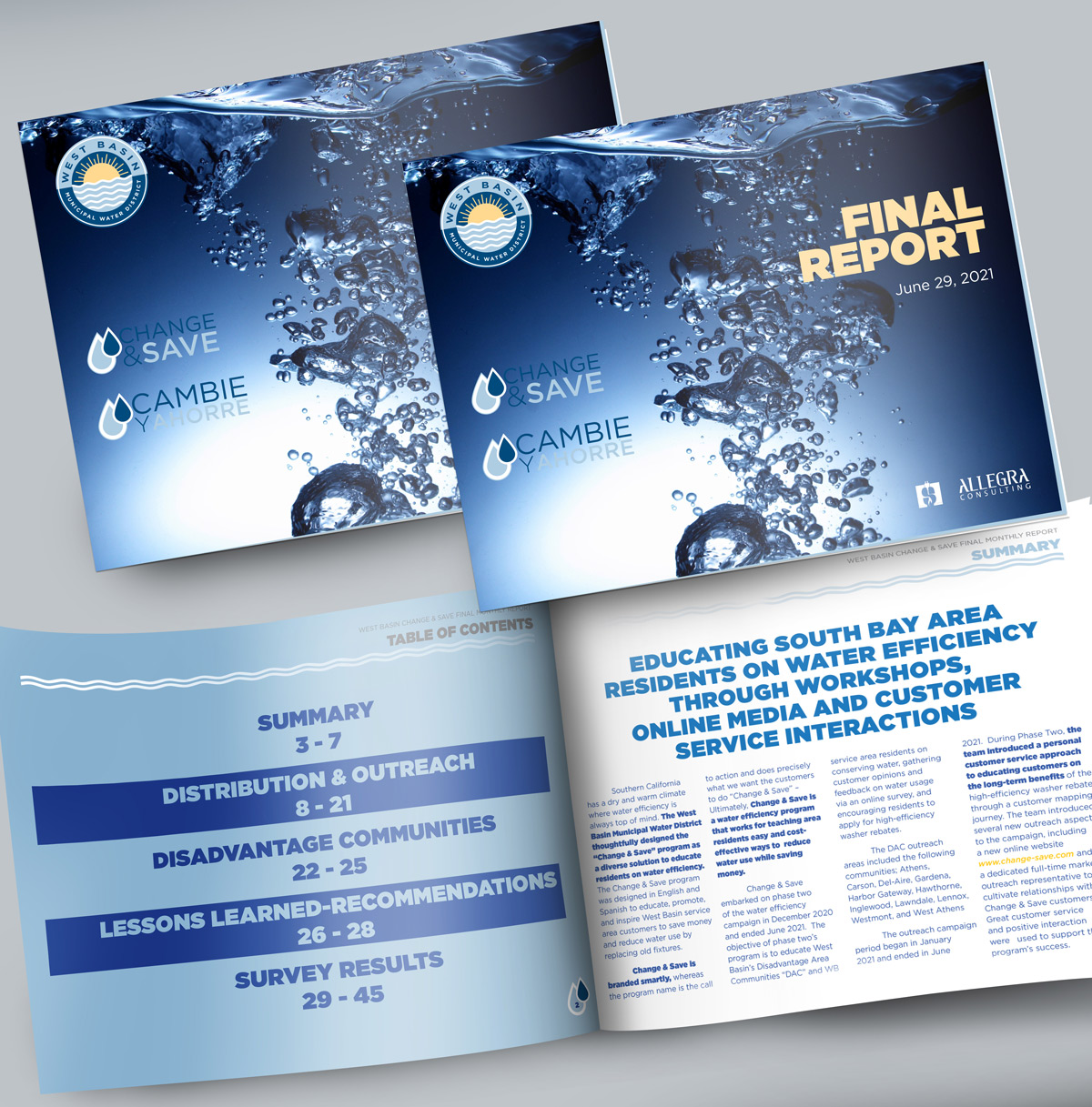 We create digital ideas that are bigger, broader, braver and better.
Solutions   Now over 1,000 Los Angeles County residents have access to water efficiency tools and saving money. 
Awards   2019 Hermes Awards, 2021 American Advertising Award