COMMUNICATION, STRATEGY AND OUTREACH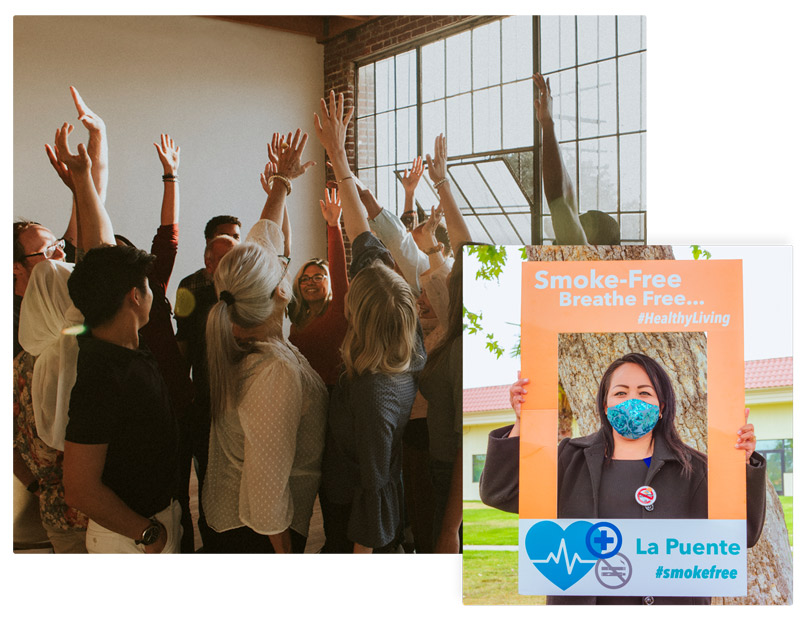 SUPPORTING LOCAL COMMUNITIES
Community Outreach Programs
Allegra believes in uplifting and supporting local communities. As such, we're active on a variety of levels; providing professional services for local, public, and government organizations, and, community outreach activities, community events, and stakeholder engagement. Allegra has been in the digital marketing space creating great work for our clients since 1997. Our team of experts develops amazing individual marketing and outreach plans for each client and uses social media, paid media, and SEO to help meet objectives. Our outreach strategies and tactics range from conducting face-to-face surveys in the field and tabling at events to online surveys and designing websites. Allegra's proven and effective when reaching diverse demographics.
TOBACCO CONTROL
Our firm is actively involved with reducing the negative effects of second-hand smoke in Los Angeles County. Allegra's Tobacco Control Team is poised to change the social norms and policies, promote smoke-free environments, work with decision-makers to reduce exposure to secondhand smoke in disadvantaged communities, and disseminate educational information regarding the dangers of tobacco use and secondhand smoke. Allegra's Tobacco Control Team works to initiate public support for tobacco control policies and community efforts. We engage with media both proactively and reactively to highlight tobacco control successes.
COMMUNITY EDUCATION
Allegra's community outreach programs are a great way to educate the community on a certain topic. Our community outreach experts develop communication strategies and research demographics, so we better understand how to connect and communicate with stakeholders. From developing social media strategies, interactive event presentations, and speakers who are skilled at delivering topics and solutions to audiences.
HEALTH AND WELLNESS
Self-care means more to Allegra than a trending buzzword. Our marketing team develops and designs wellness marketing programs that move people to action. Allegra's leadership is passionate about working in communities of color to raise the awareness of mental illness, healthy living, and overall healthy lifestyles. Our marketing and media campaigns work to reduce the stigma associated with mental health and wellness.