A FIRM BUILT TO CREATE REAL VALUE
WE EXECUTE WITH PURPOSE AND FOCUS ON MEASURABLE, ACTIONAL RESULTS
Your success is our success
"Effective campaign implementation requires deep experience outside of the boardroom and on the front lines. It requires a keen sensitivity to the constraints imposed by each client's business and organization. It requires an unflinching, unrelenting, unapologetic attention to detail, because detail is what matters in the real world, and the real world is where brands live or die."
– Suzanne Madison, President/CEO, Allegra Consulting, Inc.​
BRANDING IS THE CRAFT THAT CONNECTS THE MISSION, VISION, AND PURPOSE OF THE BRAND WITH ITS CUSTOMER
Engineering a relationship with a customer requires trust, confidence, affinity, and familiarity – all are essential to consider.  We create a customer mapping journey that infuses these elements and allows clients to understand how people travel through their process and where we need to sure up the experience.  
Brand Research and Strategy
Branding is the craft that connects the mission, vision, and purpose of the brand with its customer. We spend time understanding your brand by conducting extensive research to learn about your customers and creating a strong visual identity that speaks to them.
AMPLIFY, CAPTIVATE, AND CONVERT YOUR TARGET AUDIENCE
Drive consumers and people to action, places, and engagement
Great marketing connects with messaging, medium, and target. It's an equation that can be modeled, properly planned, and supercharged with Allegra's brilliant creative work.  We focus on the strategy first, build out comprehensive plans, implement sound deployment strategies, measure with performance analytics, and craft beautiful creative together. 
Creativity can be subjective, but results are everything! 
CUTTING-EDGE TECHNOLOGY DESIGNED WITH A PURPOSE
Engagement across digital landscapes
Allegra designs functional interfaces for various solutions and an aesthetically pleasing digital presence that helps tell a story and boost brand performance.  Each site page and app screen relay an intuitive UX/UI design that maximizes visitor's interaction with the help of data-driven research.  We stay on top of trends and as responsive as our design – helping you engage consumers across the ever-changing digital landscape.    
ELEVATING COMMUNITIES AND ADVOCATING FOR EQUALITY AND POSITIVE CHANGE
Allegra believes in uplifting and supporting local communities.  We understand the engagement process, from reaching your audience to creating participant-friendly engagements. Our approach to community collaboration and outreach is to be clear about the purpose and goals of the engagement effort along with the populations and or communities we want to engage.  Our team will establish relationships with stakeholders, champions, and community-based organizations to elevate the outreach process.  We value partnering with the community to create real change and improve well-being. We spotlight diversity and recognize that communities can make decisions on their own. We're great at listening!  
I just wanted to thank all the Allegra team for all of the great work you have done on this project. You have really created a lot of good energy over here. The concept, graphics, and slogan are the spark that has started a fire of creativity and embracing our core values. I feel that your work has helped us to better define in our minds who we are and what we do as an organization.
I've personally worked with Allegra Consulting, Inc. for nearly four years and glad that we chose to work with this multifaceted communications firm. Working with Allegra has changed how we approach marketing a city, economic development and advancing programs. Thanks to Allegra Consulting, our City has a dynamic marketing platform that we can use for years to come.
Working with Allegra on our mental health program has been great. Bringing our ideas to life and the launch of the new campaign will reach the hard to reach youth and their families. Having the campaign in English and Spanish was critical and your team nailed it! The brand is colorful and authentic and the imagery used is relevant for our target audience. Our telephones are ringing.
The Allegra Team always brings innovative ideas and creative design to their campaigns. They have years of experience in developing communications and implementation strategies. I am pleased to recommend the Allegra Team.
Thanks to Allegra, the initiatives have a dynamic marketing platform that we can continue to use and share with other agencies working on similar projects. The creative work done for Clean Air Duarte and LP Community was impressive and is now considered the guidepost and example for other initiatives.
American Advertising Award
Change & Save Website
Best Public Sector Micro Website
County of Los Angeles Public Health Department
Secondhand Smoke Campaign, Print Media
County of Los Angeles Public Health Department
Breath of Fresh Air Social Media Campaign
West Basin Municipal Water District
Change & Save Integrated Media Program
City of Azusa
Historic Preservation Program, Brand Identity
Los Angeles Community Development Commission
SMART Funding, Best Direct Mail Program
City of Pasadena
Good for Pasadena, Great for Your Wallet
American Advertising Award
San Gabriel Economic Partnership
San Gabriel Valley SoCal's Golden Opportunity, Best Trade Show Display
West Basin Municipal Water District
Annual Report and Creative Design
Long Beach Water Department
Brand Identity Guide and Creative Design Layout
City of San Gabriel
MARCom Awards, We Thrive in San Gabriel, Best Brochure Design, Public Sector
Audio Integrations Web Site
Best Website
Proud to work with leading organizations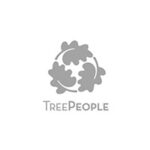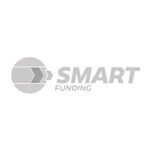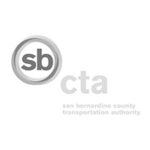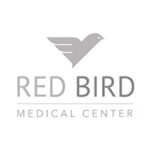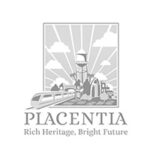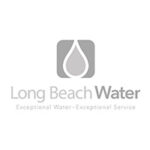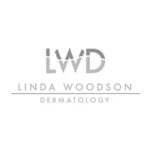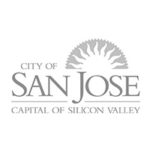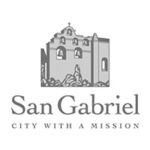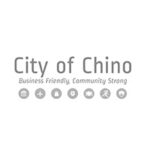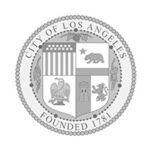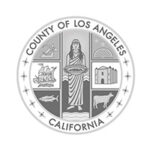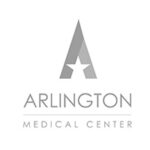 Connect with our team to help you determine the best strategy for your business needs
For many organizations wishing to tackle an important project, starting can be the hardest part. If a project is big or complicated it can seem overwhelming or intimidating — connect with the experts today and allow our team to move your project forward!