Accelerating
YOUR SUCCESS.
Allegra is powered by people that possess as wide an array of expertise and skills as they do drive for active, creative and positive change.  When taking on projects and campaigns, we approach them through a process. We are most proud of our diversity in background and team members, expertise, and public sector industries.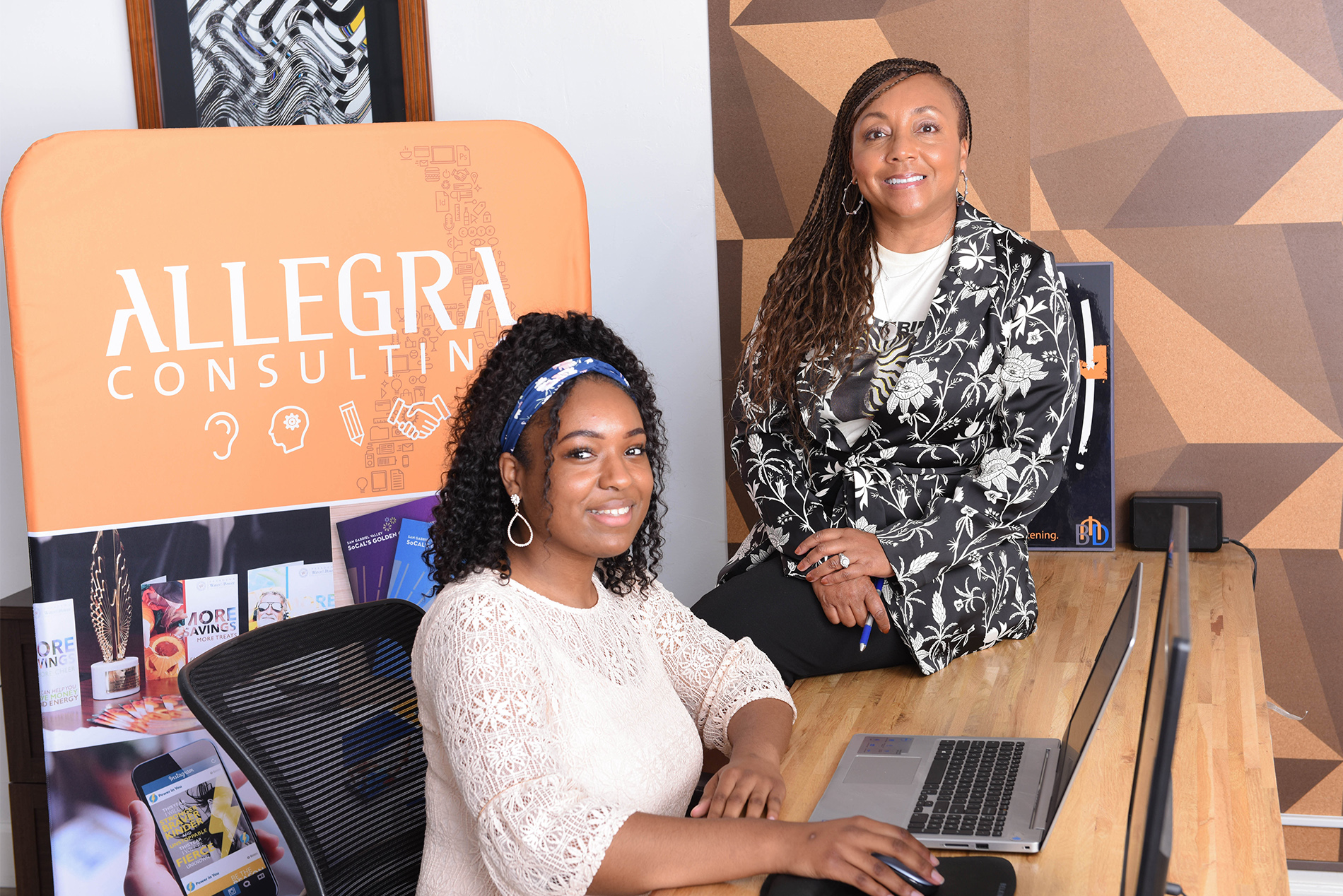 Some highlights OF WHAT WE DO
Connect with our team to help you determine the best strategy for your business needs
For many organizations wishing to tackle an important project, starting can be the hardest part. If a project is big or complicated it can seem overwhelming or intimidating — connect with the experts today and allow our team to move your project forward!
I just wanted to thank all the Allegra team for all of the great work you have done on this project. You have really created a lot of good energy over here. The concept, graphics, and slogan are the spark that has started a fire of creativity and embracing our core values. I feel that your work has helped us to better define in our minds who we are and what we do as an organization.
I've personally worked with Allegra Consulting, Inc. for nearly four years and glad that we chose to work with this multifaceted communications firm. Working with Allegra has changed how we approach marketing a city, economic development and advancing programs. Thanks to Allegra Consulting, our City has a dynamic marketing platform that we can use for years to come.
Working with Allegra on our mental health program has been great. Bringing our ideas to life and the launch of the new campaign will reach the hard to reach youth and their families. Having the campaign in English and Spanish was critical and your team nailed it! The brand is colorful and authentic and the imagery used is relevant for our target audience. Our telephones are ringing.
The Allegra Team always brings innovative ideas and creative design to their campaigns. They have years of experience in developing communications and implementation strategies. I am pleased to recommend the Allegra Team.
Thanks to Allegra, the initiatives have a dynamic marketing platform that we can continue to use and share with other agencies working on similar projects. The creative work done for Clean Air Duarte and LP Community was impressive and is now considered the guidepost and example for other initiatives.
American Advertising Award
Change & Save Website
Best Public Sector Micro Website
County of Los Angeles Public Health Department
Secondhand Smoke Campaign, Print Media
County of Los Angeles Public Health Department
Breath of Fresh Air Social Media Campaign
West Basin Municipal Water District
Change & Save Integrated Media Program
City of Azusa
Historic Preservation Program, Brand Identity
Los Angeles Community Development Commission
SMART Funding, Best Direct Mail Program
Take a peek under our hood