COMMUNICATION, STRATEGY, WEB AND VISUAL DESIGN
ALLEGRA IS WHERE BRANDS EVOLVE
Designing the story with brand identity and visuals
Brand research and strategy
For over two decades now, Allegra Consulting has remained one of the sharpest and most relevant interdisciplinary communication firms throughout Southern California. Why? How? It's straightforward: When our clients succeed, we succeed. WHEN THEY SHINE, WE SHINE. AND WHEN THEY WIN, WE WIN.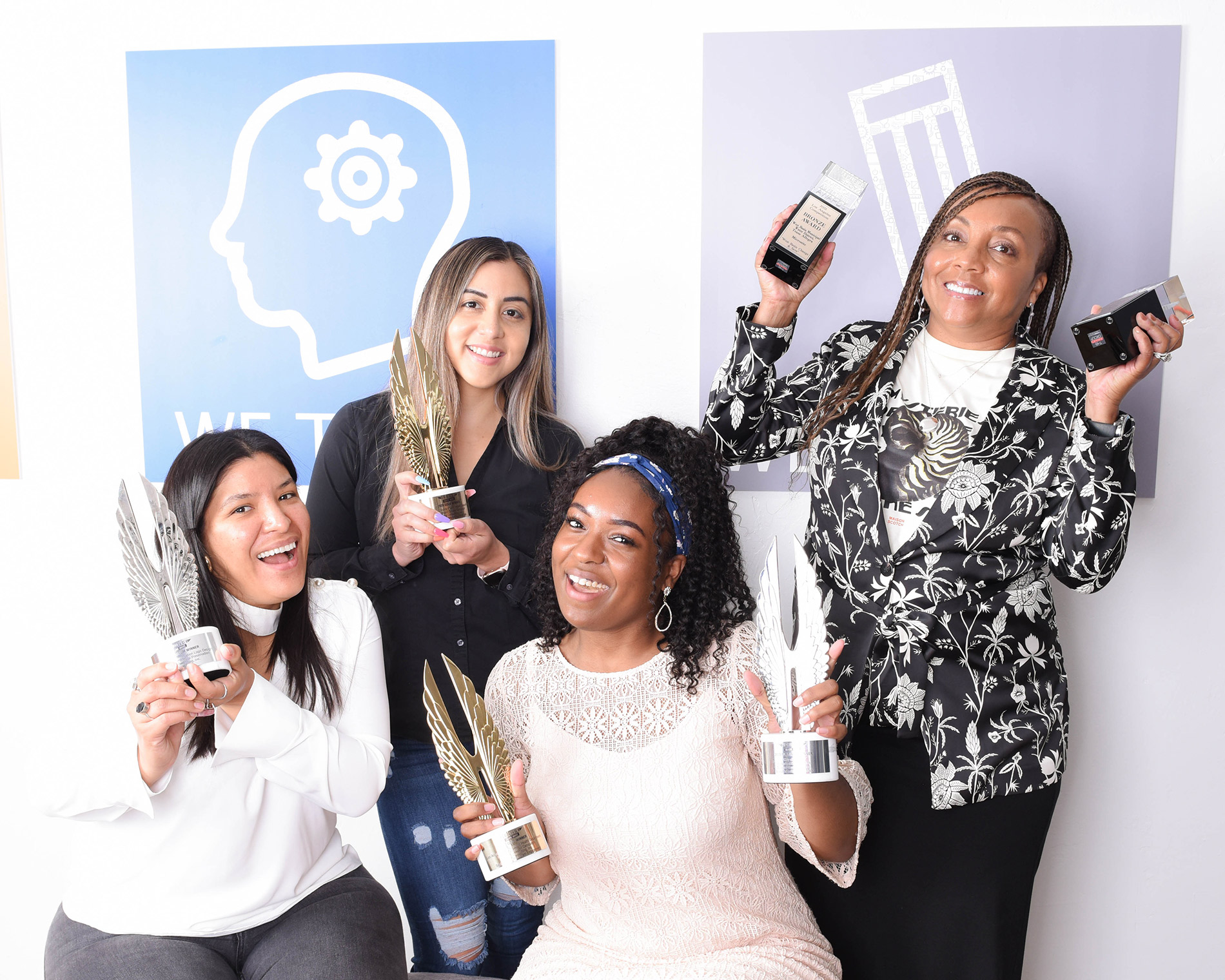 The media may have evolved, but the message remains the same. At Allegra Consulting, the detail is the guidepost by which everything else follows. We make sure we know the target market and learn how to speak their language before we start the conversation. If there is anything our 21 years of success in media has taught us, it's still all about having an intelligent dialogue with your audience. 
In matching smart people with smart tools, Allegra Consulting offers an attributable mix of geographic mapping, 360-degree lifestyle, and demographic reporting. Through new prospect pinpointing, psychographic composition, behavior analysis, campaign design and implementation, and data management – the more we know about your reach, the better we can extend your brand.   
Allegra Consulting is a highly respected, multi-ethnic, multi-generational team of listeners, thinkers, designers, marketers, and award winners. Our client work has received recognition from the American Marketing Association, Hermes, MarCom, The Webby Awards (Webby), and most recently, The American Advertising Federation (ADDY) for the project we produced for West Basin Municipal Water District's Change & Save micro website.  IT'S NICE TO KNOW PEOPLE ARE PAYING ATTENTION.
Driving traffic, engagement, and conversions.
We offer a full range of digital & marketing services!
Allegra Team
Possess special skills and knowledge.
Our team utilizes smart tools, technologies, and intelligence when working on strategies, plans, creative briefs, and campaigns. We believe in having good client chemistry so that the relationship is a win-win. We aim to be an active listener so that we're reaching your goals while utilizing Allegra's 20 plus years of industry knowledge. Rest assured that ideas, processes, and creative flair will come from the Allegra team and you'll have access to senior-level team members.
I just wanted to thank all the Allegra team for all of the great work you have done on this project. You have really created a lot of good energy over here. The concept, graphics, and slogan are the spark that has started a fire of creativity and embracing our core values. I feel that your work has helped us to better define in our minds who we are and what we do as an organization.
I've personally worked with Allegra Consulting, Inc. for nearly four years and glad that we chose to work with this multifaceted communications firm. Working with Allegra has changed how we approach marketing a city, economic development and advancing programs. Thanks to Allegra Consulting, our City has a dynamic marketing platform that we can use for years to come.
Working with Allegra on our mental health program has been great. Bringing our ideas to life and the launch of the new campaign will reach the hard to reach youth and their families. Having the campaign in English and Spanish was critical and your team nailed it! The brand is colorful and authentic and the imagery used is relevant for our target audience. Our telephones are ringing.
The Allegra Team always brings innovative ideas and creative design to their campaigns. They have years of experience in developing communications and implementation strategies. I am pleased to recommend the Allegra Team.
Thanks to Allegra, the initiatives have a dynamic marketing platform that we can continue to use and share with other agencies working on similar projects. The creative work done for Clean Air Duarte and LP Community was impressive and is now considered the guidepost and example for other initiatives.
Connect with our team to help you determine the best strategy for your business needs
For many organizations wishing to tackle an important project, starting can be the hardest part. If a project is big or complicated it can seem overwhelming or intimidating — connect with the experts today and allow our team to move your project forward!