Allegra Consulting is a dynamic marketing agency dedicated to making a positive impact on communities across Southern California. Through our strategic approach, creative branding, and community outreach initiatives, we have been instrumental in driving positive change and empowering local businesses and organizations. Join us as we delve into some of our notable projects and their impact on the communities we serve.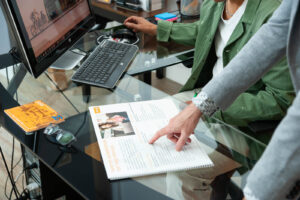 Building Strong Brands:
At Allegra Consulting, we understand the power of branding in capturing attention and creating lasting impressions. We have partnered with numerous businesses and organizations in Southern California to develop and enhance their brand identities. By understanding their unique values, goals, and target audiences, we have crafted compelling brand strategies that resonate with the community and leave a lasting impact.
Community Outreach for a Sustainable Future:
Promoting Diversity and Inclusion:
At Allegra Consulting, we embrace diversity and strive for inclusive marketing practices. We firmly believe that representation matters and that everyone's voice should be heard. In our branding and marketing efforts, we actively seek to reflect the rich cultural fabric of Southern California and ensure that our messages are inclusive and accessible to all communities. By championing diversity and inclusion, we help our clients create connections with diverse audiences and build stronger, more inclusive brands.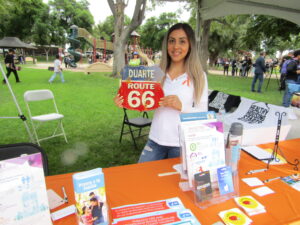 Empowering Local Businesses:
We are passionate about supporting local businesses and organizations in Southern California. Through our tailored marketing strategies, we help them amplify their reach, increase brand visibility, and drive growth. Our comprehensive approach encompasses digital marketing, social media management, search engine optimization (SEO), and targeted advertising campaigns. By harnessing the power of data-driven insights and the latest marketing tools, we empower businesses to thrive in today's competitive landscape.
Collaborating with Non-Profit Organizations:
We recognize the invaluable contributions of non-profit organizations in addressing social and environmental challenges. Through partnerships with non-profit organizations in Southern California, we have implemented effective marketing and community outreach campaigns that amplify their mission and impact. By leveraging our expertise in branding, social media, and community engagement, we help non-profits amplify their message, increase visibility, and attract support from the community.
Driving Change with Purpose:
At Allegra Consulting, we are driven by a shared purpose: to create meaningful change in Southern California communities. Our dedication to strategic marketing, impactful branding, and community outreach has enabled us to make a positive difference. We are proud to partner with businesses, organizations, and individuals who share our vision of a sustainable, inclusive, and thriving Southern California.
Conclusion:
Allegra Consulting's commitment to marketing, branding, and community outreach has played a vital role in driving positive change across Southern California. By developing strong brands, promoting environmental sustainability, fostering diversity and inclusion, empowering local businesses, and collaborating with non-profit organizations, we are actively contributing to the betterment of our communities. Through our collective efforts, we can build a brighter future for all residents of Southern California.